I wanted to take a few minutes to answer Jen and Kristian's
question
(plea?) regarding support for OpenGL from within Eclipse with a very clear yes, and let the broader Eclipse community know what the GEF3D team may be too modest to argue. I am biased in that Eclipse AMP has significant -- even if optional -- dependencies on GEF3D which in turn means that we are dependent on LWJGL, which leads to having to make disclaimers like
this
.
But as I've been working with GEF3D as much as anyone outside I thought I should share what I think..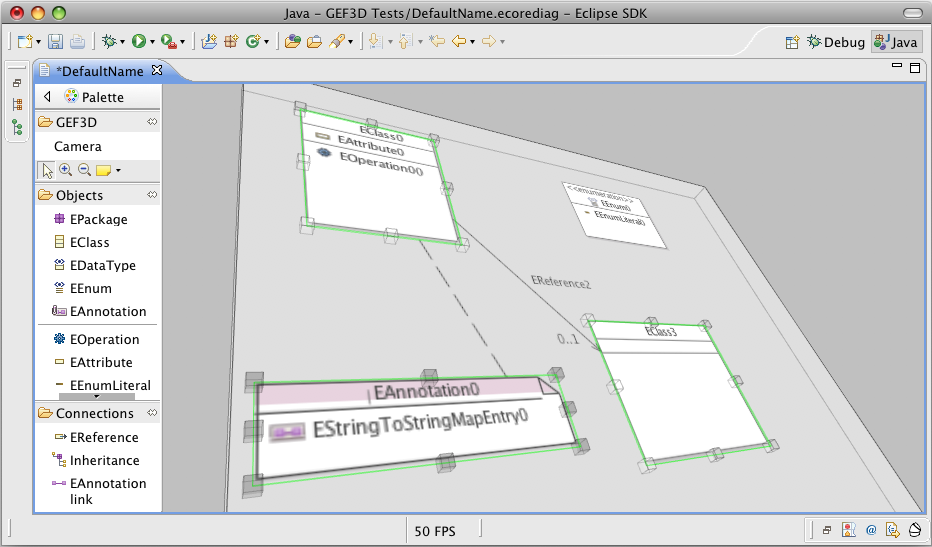 GEF3D is a truly great tool!
Please take a quick look at all
the amazing things
you can do with GEF3D right now. GEF3D is really well engineered, fast, stable and designed for pluggable extension. It also looks really nice.


GEF3D is easy to use!
If you have an application that uses GEF2D you'll be astonished how easy it is to convert to GEF3D.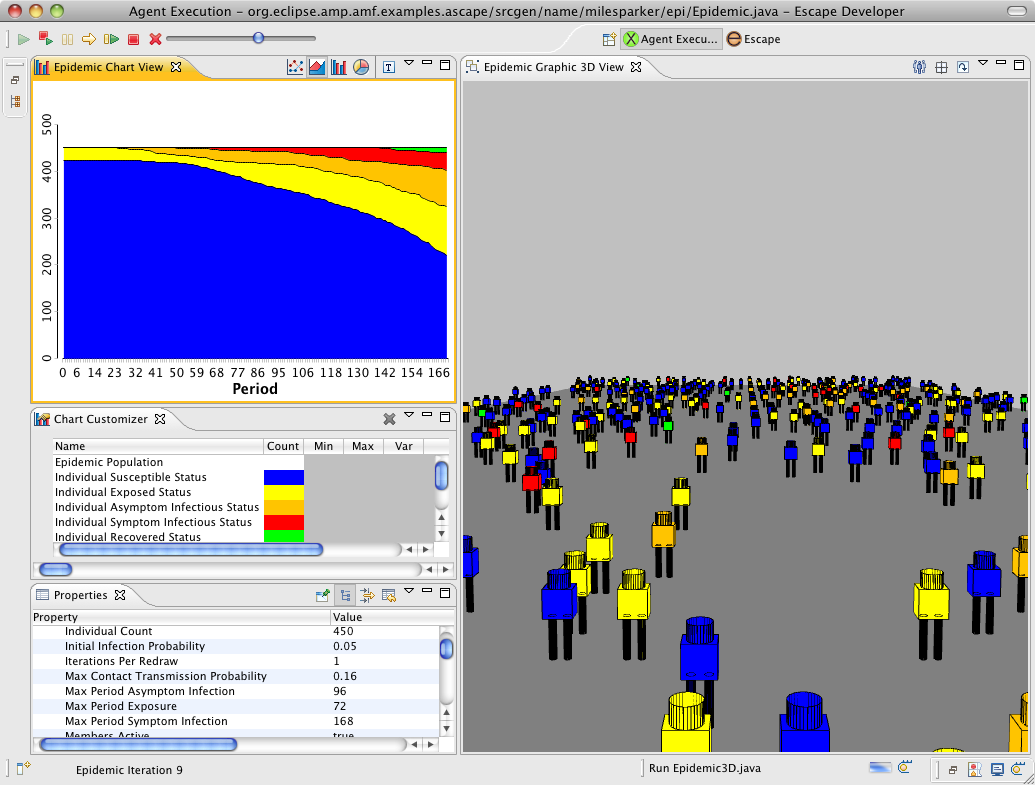 GEF 3D is better than GEF 2D!
Yes, it's true. And this is no reflection at all on SWT or GEF2D team. It's because -- as we all know -- there has been a tremendous amount of investment in 3D graphics. For example, models I've developed actually run significantly more quickly under GEF3D than 2D.
Eclipse 3D has incredible potential!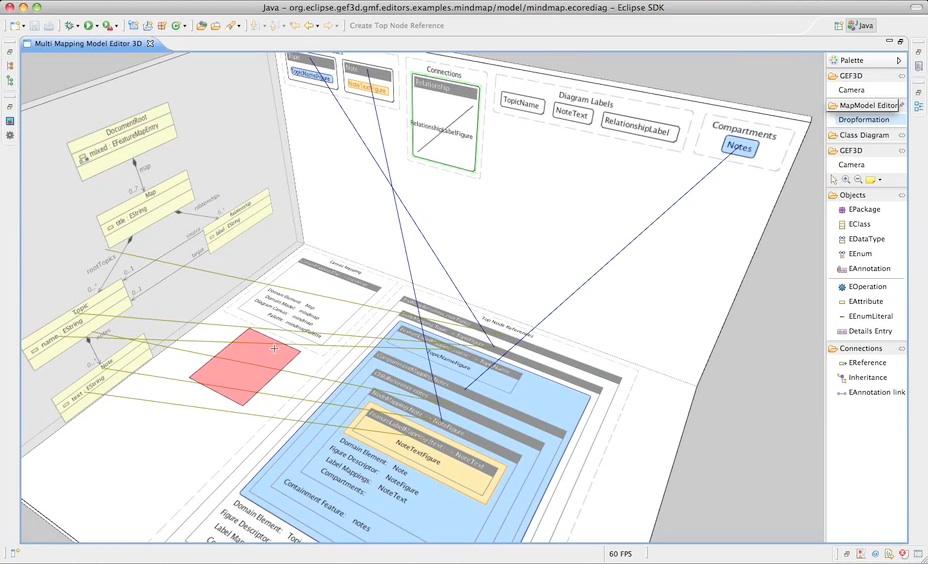 ..and it wouldn't take that much to realize that potential. Imagine a text editor or resource explorer in 3D, allowing you to easily navigate through a dynamic multi-dimesional programming environment. How might that change the way we work? I think that 3D could be more than a neat Eclispe capability -- it could actually be a key asset and differentiator for Eclipse and related tools. I think we have a significant potential advantage here that it would be tough for other tool providers to duplicate. I'm happy to discuss that claim more offline if anyone is interested.
Eclipse 3D is constrained by IP, not engineering!
As always, the Eclipse legal team has done everything possible to work with the GEF3D team in getting this resolved. But it just doesn't appear to be resolvable using the current tools. With its complex history and intimate ties between hardware and software, 3D seems to be an area with all kinds of crazy IP issues. I wonder if that isn't what has prevented wider adoption for 3D tools in more generic tools such as IDEs.
It is possible that a solution could be found on the legal and business side, but as the GEF3D team says it would be a much better long-term solution to get the OpenGL implementation right in the first place.


How can we make 3D happen at Eclipse?
First, I'll go out on a limb and suggest some simple things Eclipse 3D tools could probably use your help on... (Jen and Kristian please correct me if I'm wrong..) Speaking as someone who has been doing it, it is not so easy to develop and maintain an Eclipse project. It's not all coding -- in fact the majority of time is used doing documentation, builds, project and website maintenance, support, etc., etc. I think that GEF3D would have broader adoption if it was easier to install and use. (You can use the AMP update site to get the GEF3D built plugins, btw..) Even if you don't have a clue about OpenGL / 3D (I don't) you could probably help out a lot with just this sort of stuff, especially if you're a current committer.
But you can also simply express your support for the idea of 3D tools in Eclipse and look at how you can incorporate them into your own projects..
Much more importantly, I think we need some sort of commitment from a larger project, company or working group with the resources and pull to get something accomplished on the IP and/or OpenGL development front. This is yet another case where IP is trumping software -- and we need to find a way to clear the logjam.